Khari Linton, Board Advisor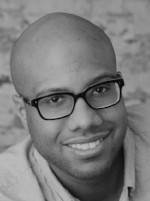 Khari I. Linton, was born and raised in Harlem.  He is currently on the staff of Department of Transportation in for the Office of Management & Budget as a Capital Budget Analysis.  Prior to this he was an intern with Context America and Jet Blue with the government affairs and sustainability departments.  Linton also served as SoHarlem's Environmental Stewardship Coordinator where he was responsible for providing leadership to local youth researching, studying and analyzing sustainable solutions for a neglected, vacant lot in the Manhattanville Factory District. 
Linton recently received his Master in Science in Sustainability Management from the New School's Milano School of International Affairs and Urban Policy.  He graduated from Pace University where he majored in Environmental Studies with a dual minor in Marketing/Political Science.  As an environmental studies major he focused on Environmental Economics, International Relations, Marketing Research, Principles of Marketing, Fundamentals of Advertising and Promotion, Green Economics, Environmental Ethics, Microeconomics, Environmental Law, Sustainable Living.  He was a Policy Research Intern, American Sustainable Business Council, Washington, D.C.  He was a member, PUMA- Pace University Marketing Association, Pace University; Captain, Pace University Tennis Team; and Certified Student Leader, Outstanding Position Paper in Model UN.   He is proficient in Microsoft Office Word, Excel, PowerPoint and Outlook; Experience with Publisher, HTML and Adobe Photoshop.  Linton also serves as Head Coach, for The New School Men's and Women's Tennis Team where he recruits, trains, and coaches members of the men's and women's tennis programs.  Linton can converse and write in Spanish.