Vicenta Zeigler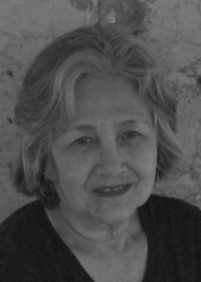 Vicenta Ziegler brings more than three decades of experience to the craft of apparel making. She began sewing in her native Ecuador at the age of seven. This was her mother's occupation, and when she realized Vicenta's passion and innate ability to sew when she was 16 years old, she found her daughter a teacher because she was too busy working to provide instruction herself. Years later, when her mother went blind, Vicenta was able to step in to do the sewing her mom had done before her.
Vicenta migrated to New York City in 1983 where she worked as a freelancer with Adam Bill Sample Room, Bijack, and Elmora based in the Garment District. At these different shops, she enriched her craft and developed new skills that include working with leathers, suedes, knits and other fabrics; the art of ironing in designing garments, and traditional grading.
She worked for 14 years with Danny & Nicole as a seamstress, draper and quality control; 10 years with Maggie London as a draper; two years with 6199 on production, draping and pattern making; and five years with Lilac Sample Room on patterns, draping and sewing.
Vicenta is a graduate of the Fashion Institute of Technology where she majored in pattern making.